46 questions to ask if you are choosing the best recruitment software
Deciding which recruitment software to use can be time-consuming. To help you save time on research, we put together a list of the most insightful questions you should be asking when choosing the best recruitment software.
Why do you need recruitment software?
Before you start attending product demos, and asking questions from different suppliers, ask yourself and your team first. It is easy to get distracted by different functionalities you don't need but look fancy.
List the most important problems you are trying to solve with your new recruitment software and enter your search with a shortlist of the core requirements. It will help you set a focus, save time, and find the most suitable recruitment software for you.

What are the main problems that my new recruitment software has to solve?

What are the core requirements that my recruitment software needs to fulfil?

Am I ready to change my recruitment processes and workflow to adapt to the recruitment software?

Or should the recruitment software be as flexible and customisable as possible and adapt to my workflow and processes instead?
Now you have defined the main challenges you face in your recruitment processes and set clear requirements. Let's move on to the questions you should ask from recruitment software suppliers.


You will find the questions categorised into seven groups. Choose the ones that are the most relevant to your case.

Can I create

attractive job adverts?

Can I create recruitment landing pages?

Are these recruitment landing pages mobile-friendly?

Are application forms fully customisable and easy to use?
Would you like to send these questions to your email and read later?
How easy is it to add new applicants to the recruitment project?

How are duplicate CVs handled?

How does the applicant profile look?

Is the applicant profile customisable?

Which bulk actions are possible?

Are there automated emails for different parts of the applicant journey?

Are emails trackable?

Can I create message templates?

How is applicant data stored and deleted within the recruitment software?

How is the candidate database built?

How can I search for candidates from the database?
The way you manage your applicants will shape the candidate experience you are offering and set the company's employer brand tone. You shouldn't question the importance of positive candidate experience, as there are many pieces of research conducted that prove candidate experience affects not only your hiring results but also the company's business results overall. 
Here are just some examples of the research results from IBM Smarter Workforce Institute to show you why candidates experience matters: 
applicants satisfied with their candidate experience are more than twice as likely to recommend the hiring organization to others, compared with those who were not satisfied

applicants satisfied with their candidate experience are 38 percent more likely to accept a job offer

most candidates (over 60 percent) talk about their experiences with friends and family

candidates satisfied with their experience are twice as likely to become a customer of the hiring organization compared to unsatisfied candidates
Scheduling and Interviewing
How are interviews scheduled?  

Is there a Gmail or outlook integration?

Can I create invitation templates?

How are interview notes kept and shared?

Can I conduct video interviews?

Can I send my interview questions with the video?

Can I create video interview templates?
Scheduling interviews was one of the most time-consuming activities during the recruitment process. Was? Yes, was. Because there are applicant tracking systems and recruitment software companies, who have made this process more convenient for recruiters and applicants. 
Recruitment Project Management
How does the project view look?

Is the project view customisable?

Can I create project templates?

Are there different user roles (recruiter, hiring manager, project manager, etc.)?

Is it possible to assign tasks to other users?

Can I create a confidential project that is not accessible to other users?

Can I share project information with others outside the company?

How does the recruitment software interact with recruiting agencies?
Good recruitment software should contribute to your recruitment project management. Ensure the supplier enables you to customise the recruitment project stages and how the project view looks. A good overview of your projects is crucial if you manage many recruitment projects simultaneously and if more than one person is involved in recruitment projects. 
Recruitment Statistics and Reports
Which recruitment metrics can I track automatically?

Is there a dashboard for the most important recruitment metrics?

How can I generate recruitment reports according to my needs?

How can I export my data?
If you don't use metrics in your recruitment process, you cannot analyse your activities and decide how to improve and achieve better hiring results. Great recruiters are data-driven.
How is customer support provided (email, phone, online chat, chatbot, video meetings)?

Does each account has its Account Manager?

Are Customer Success Specialists experienced in recruitment?

How's the onboarding process for new users?

Are there any training, tutorials, or webinars provided?
Security, GDPR, Integrations
How is my data protected?

How is GDPR compliance guaranteed?

Is it possible to integrate with other tools?
Likely you are also using additional HR software and tools, so it should be easy to integrate your recruitment software with these. All your recruitment activities must be done in compliance with GDPR. 
Now that you have selected the most important question for yourself, use these during product demos, and you will get a better overview of different recruitment solutions. Asking the same questions from different suppliers gives you the possibility to compare these effectively.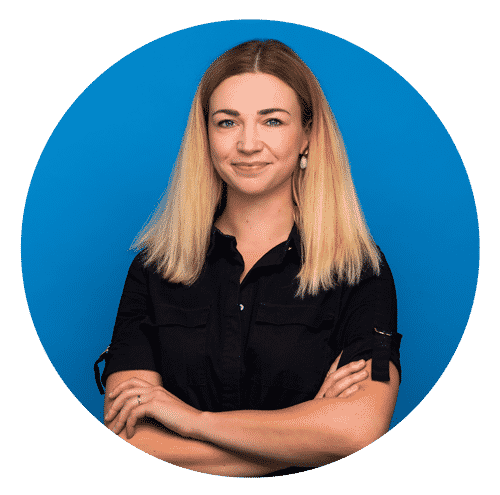 Sign up and you won't miss new hiring tips and hacks!
Only interesting hiring advice, case-studies, tutorials, webinars and product updates.